Featured Program
Hearing Voices
A weekly hour series of "driveway moments" Premieres April 5 at 9p.
Hearing Voices from NPR® is new weekly hour series of The Best of Public Radio: a sixty-minute stream of "driveway moments" all connected by a weekly theme. We listen to broadcasts and podcasts; we dig through audio archives; and we scour the web to find the best stories, sound-portraits, slam poets, docs, radio dramas, features, and found-sound.
Each week a new Guest Host steers the show home. Ninety+ stations all already on board. Audio is up for past episodes.

Our deal with NPR®: They take care of our distribution and podcast. We take listeners for wild weekly radio rides. Good deal, huh?
(((Hearing Voices)))
is the largest collective of independent radio producers this side of the semi-planet Pluto. We are headquartered in Montana, and reside across the U.S.A. Since 2001 we've produced 250+ stories and specials. We are funded by CPB, NEA and others. There's no real staff here, so we can't accept submissions. But if you've something online you want us to hear, send the URL in the email form at this site
http://hearingvoices.com/whois.php
HV Productions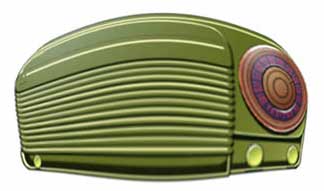 HV Radio: edgy, adventurous audio – docs, sound-portraits, and other stories for major national radio series (NPR, PRI, APM, etc.), along with hour-long pubradio specials.
HV Website: a gallery of the some hypertextual photo-audio-essay works for the web.
Some of our online Audities: instant automatic Oddio Art, Vox Pop (the Voice of the People), and the Hearing Vocab lexicon.